Culture Connect in Madagascar: Connection Sought, Gained
Culture Connect member Emma Barry writes about helping young people learn English in Madagascar this past July.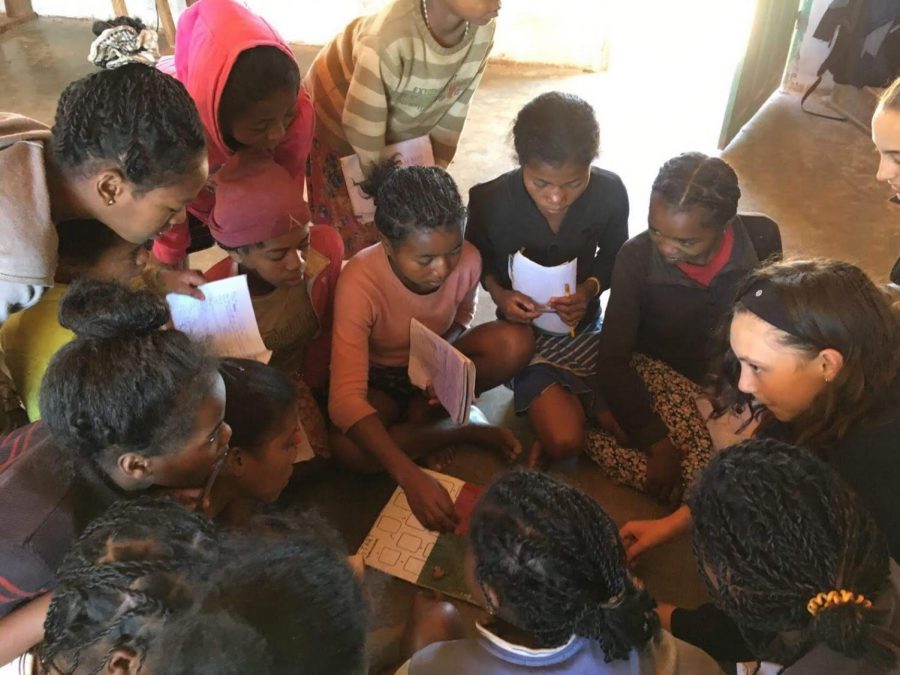 From this trip, I learned the key to connecting with others is to put yourself out there.
This summer, I got to work with Famiova scarf-makers, MAEVA, a woman's weaving group called MAEVA and residents of a blacksmith village.
I think we helped them get a start on learning a little English, but it also helped me get out of my comfort zone by having to work with people I didn't know. It also helped me learn that it's okay to make mistakes, and sometimes I should just say what I'm thinking.
When we worked with the kids at the school in the blacksmith village, Bethany, Dierdre, and I taught with about 16 girls for four days. Over that span of time, I felt like I stepped up and got more comfortable and confident teaching the group.
It was super fun. I just got out of my comfort zone by acting out the script we had prepared to perform with them.
When we were teaching them for the third day, we were playing a board game that taught colors and numbers. We would show them the Malagasy word, and they would have to say it in English.
All of a sudden, I pulled out the flash card for orange, and they started laughing. Then they told us that the translation in Malagasy was totally wrong. We did the fruit instead of the color!
We felt dumb at the time, but eventually, I realized we are all going to make mistakes. And that I just had to learn from them and brush it off.
If I had just stayed in my comfort zone, I wouldn't have had this opportunity to learn to connect with others.
This is a group picture of us with the third years from Zara Aina. This was the last night we were in Madagascar.