The Animals You Rescue, Rescue You
Approximately 1.5 million animals are euthanized each year due to disabilities and lack of willing people to adopt them, according to the ASPCA.
These two sweet animal are up for adoption right now at the DC SPCA ( Dutchess County Society against Cruelty to Animals) awaiting adoption. Don't let their disabilities fool you they are still as sweet and kind as ever. Save an animal and gain a new best friend.
For more information contact Christine Hunter  Adoption counselor at Phone number 845-452-7722 ext 400 or at her email [email protected].
Hi I'm Sparkle!
I am about 8 years old. I am a very affectionate girl looking for a nice cozy home to settle in to. The doctors here at the DC told me that I have a form of breast cancer. It was removed, and I am not on any medications, but there is a chance that it could come back. I do great with other cats, and would love to be a part of your family!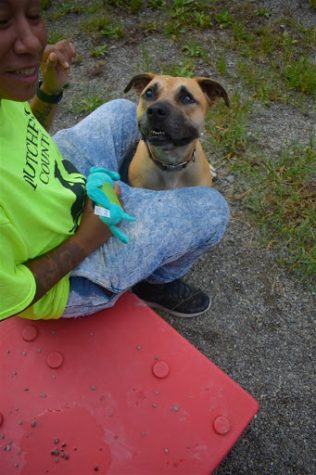 Hey there, my name is Leah!
I am about 7 years old and about 60 pounds. I was hit by a car, which left me completely blind, but don't let that fool you! I'm super sweet and playful. I like to play with toys and run around with my people friends. I am also really snuggly and like to give kisses. I sure don't let being blind keep me down. I am just as happy as the next girl!