BMS Cafeteria Transformed into Coffeehouse
December 13, 2019
Twinkle lights glistened, hot cocoa wafted in the air, and students and family gathered to listen as words filled the air on a wintry Wednesday night.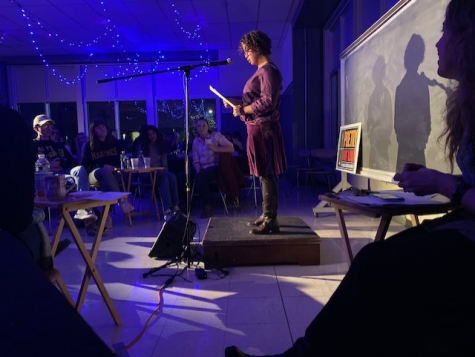 The Coffeehouse  on December 11 in the BMS Cafe was a night filled with poetry, prose, and winter treats. 
Students took to the mic to recite well known poems and original prose alike. 
Many of the recitations were a part of Poetry Out Loud, a competition that encourages students to memorize and recite poetry. 
The performance was made possible by the Creative Writing Club, run by Mrs. Wheeler and the Fall Drama Club, run by Mrs. Baer. This year's Poetry Out Loud winner is Talulah Patch, and the runner up is Saira Sukthankar.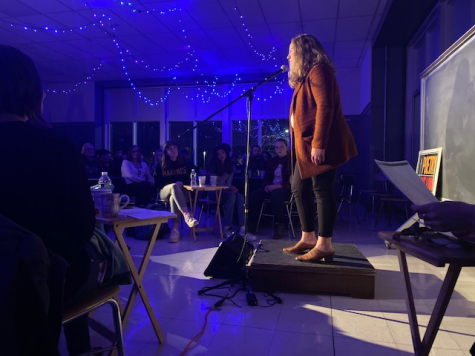 While the judges were deliberating Sofia Rich and Talulah Patch graced the stage with an acoustic musical performance with Sofia on guitar and both of the women on vocals.
Don't miss the next coffeehouse performance!