Rhinebeck Falls to Millbrook but Not Without a Fight.
November 8, 2021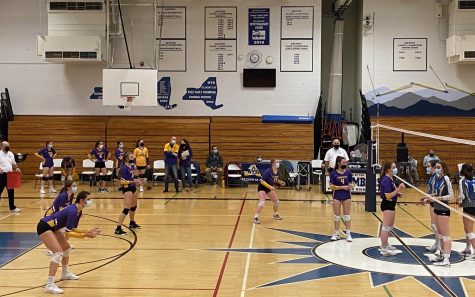 With stunning serves from Johanna Doyle, nail-biting saves from Parker Dutton and Kylie Barbato, sharp hits from Katie Beichert and Joey Dull, and quick sets from Ava Wolfe—RHS's match against Millbrook was one to remember.
Millbrook won all three sets 25-8, 25-12, 25-10 over Rhinebeck in the Section 9 Class C final. 
Even with these hard losses, the Rhinebeck side of the net kept the energy going. 
Every save, hit, and point was celebrated with loud cheers from parents and friends as they watched the Rhinebeck volleyball team battle for a win, giving it their all.
Even though Rhinebeck walked out of Pine Plains with the silver medal, no one could doubt their hard work and effort.
More photos below.