The Hawk Sends the Soccer Seniors Out With a Bang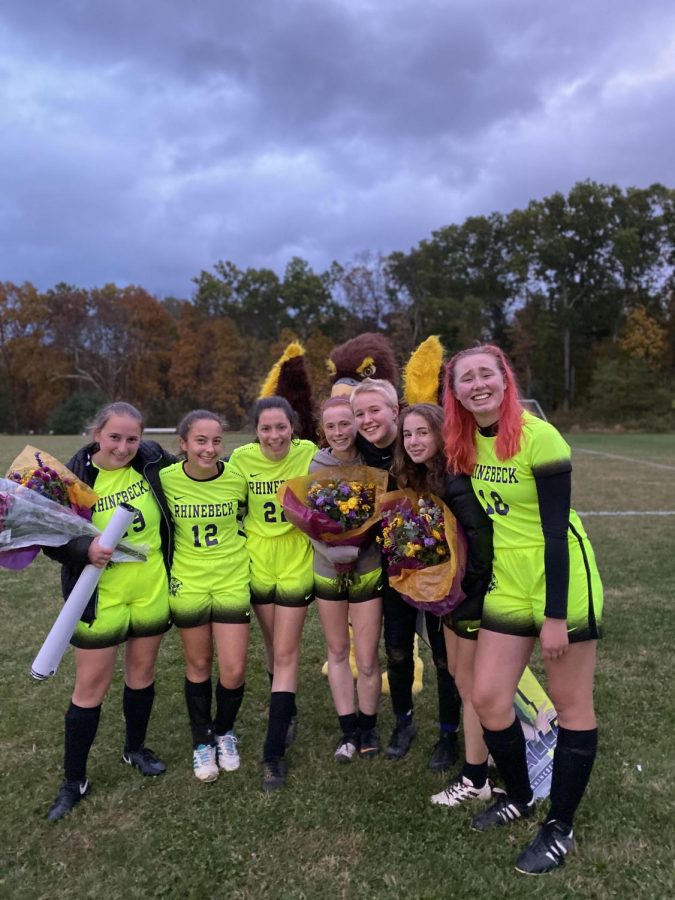 On Thursday, our very own Hawk sent the Varsity girls soccer team off at their senior night. 
 After winning 3-0 against Webutuck, the team took pictures and had a potluck dinner in the cafeteria aftwards. 
"The team really made it special for us seniors, and we're so grateful for everything our teammates did to make the night memorable," Jillian Holen, a senior, described the night.   
"I'm going to miss getting to see and play with my best friends every day,"  Captain Elise Voorhis told me.
But the season isn't over yet, Captain Bethany Hutchings reminded us.
"I'm excited that we still have the chance to catch more wins in the postseason," Hutchings said.
Good luck to the Varsity Girls Soccer at MHAL's and sectionals!!