Read All About It! New English and Art Electives Offered!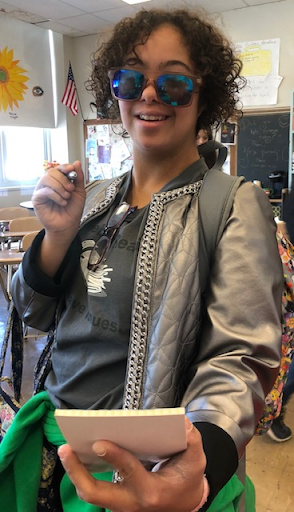 Do you like to voice your opinion?  Do you want your student voice to be heard?    

You're in luck! There are new electives that allow you to express your point of view.  
Ms. Baer and Ms. Wheeler are in the process of creating new electives for the school year 2019-2020 for Rhinebeck high school kids in grades 9-12.  
Advanced Media Communications will be instructed by Ms. Wheeler,  and Studio in Advanced Media Communications will be instructed by Ms. Baer.
In Advance Media Communications   they will work as writers, editors, and designers for the school literary magazine and newspaper.  Students will be assigned articles/ beats and manage workflow for the school's Bi- annual literary magazine "Murmur"  as well for the school's newspaper "Rhinebeck Reality."
In Studio In Advance Media Communications Lab  they are letting the kids to do graphic design and production skills.  They will have a modular two Adobe suite programs in Design and Photoshop.  Teachers will collaborate to help students in the production of the school bi- annual  literary magazine as well for the school newspaper.
Ms. Wheeler said, "Students should sign up for both the ELA and Visual Arts courses together to maximize this opportunity, but it's not mandatory."  Each course is worth .5 credit and will be offered on alternate days.