Bulletin 1.9.20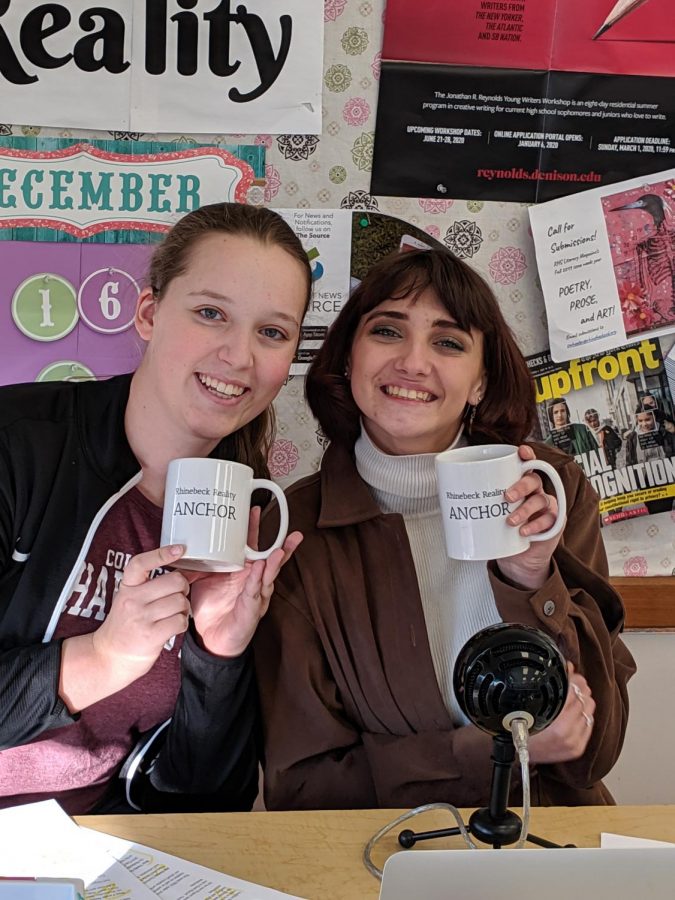 Rhinebeck High School Daily Bulletin
Today is Thursday, January 9, and it's a D day.  
Are you worried about climate change? Do you want to help local lawmakers make Rhinebeck a greener town? Come to the Starr Library today, Thursday, January 8th, from 7:30-8:30 for a meeting for Climate Smart Community!
Rhinebeck Reality's Spotlight series continues!  This time the focus is on a professional staff member—someone other than a teacher who we want to learn more about.  Drop a name in the box in the cafeteria, and we'll take it from there!
Rhinebeck Reality meets after school on Thursday for a pizza-party-layout-meeting!  All are welcome to support our editors, writers, and staff members put together the next print issue. 
Attention National Honor Society members: we meet on Tuesday, January 14th at 7:15 am in room 146. All members should attend. Please see Mrs. Bie with any questions or concerns.
Guidance is looking for a tutor for Algebra 2. 
Debate Club will meet after school today  in Room 102. 
Creative Writing Club meets Monday.  Come to room 105 after school to enjoy a fun prompt and some hot cocoa!
Don't forget! After school snacks are available for purchase every day at the BMS cafeteria until 3:10 pm!
Community Service:  Check the community service calendar for more information! 
Happy Birthday to Robbie Johnsen and Isabel Pronto Breslin!