Bulleti 1.10.20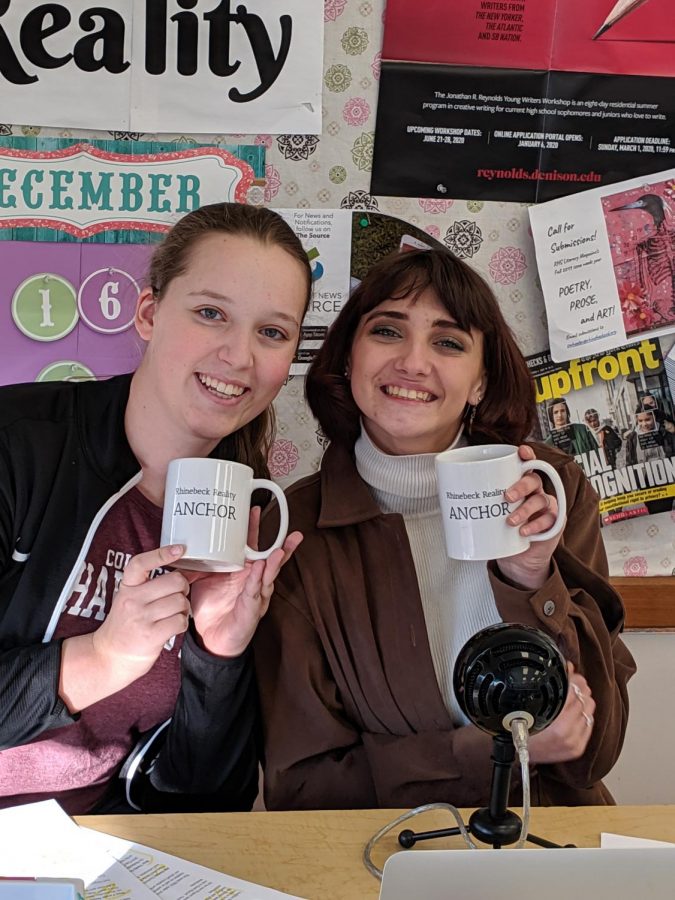 Rhinebeck High School Daily Bulletin
Today is Friday, January 10, and it's an A day.  
The BMS/RHS Library will be closed after school on Wednesday, January 15. Sorry for any inconvenience.  
The Yearbook Club will resume taking Club Photos and Teacher Superlative pics this week and next. Please email Ms. Baer the best time we can come and take your club picture. Please plan out your photo to include an interesting prop or 2 that will add pizzazz to your photo. If you would rather take it yourself, and email the photo, please take 3 -4 and take both vertical and horizontal shots.
Rhinebeck Reality's Spotlight series continues!  This time the focus is on a professional staff member—someone other than a teacher who we want to learn more about.  Drop a name in the box in the cafeteria, and we'll take it from there!
Attention National Honor Society members: we meet on Tuesday, January 14th at 7:15 am in room 146. All members should attend. Please see Mrs. Bie with any questions or concerns.
Guidance is looking for a tutor for Algebra 2. 
Creative Writing Club meets Monday.  Come to room 105 after school to enjoy a fun prompt and some hot cocoa!
Don't forget! After school snacks are available for purchase every day at the BMS cafeteria until 3:10 pm!
Community Service:  Check the community service calendar for more information! 
Happy Birthday to Declan Kroll and Jesse Nathan!