5 Years Since Golden Globes Nominate Female Director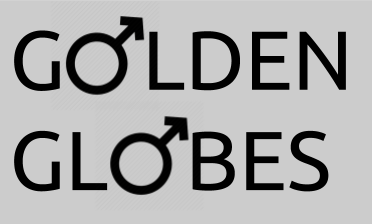 I love films, and admittedly I love watching award shows for films. When I watched Greta Gerwig's Little Women over the winter break, I was blown away by the amazing storytelling and chemistry the cast and crew created. I thought to myself, "this is one of the best movies I've ever seen." But when I saw the Golden Globe nominations, I was shocked to see that the director and writer Greta Gerwig had not been nominated. 
I went looking and found a glaring problem: the Golden Globes had not nominated a female director since 2015 when Ava DuVernay was up for her direction of Selma. Now, you can argue that maybe men just made better movies those years. But this year, it's just not the case. Greta Gerwig's Little Women was critically acclaimed and had a Rotten Tomatoes score of 92% for audiences and 95% for critics. Variety's Peter Debruge even said, "In terms of sheer logistics, Little Women marks a huge step forward for Gerwig, who shows an aptitude for future studio projects without sacrificing her distinctive directorial voice."
2020 was not the first year director Greta Gerwig was snubbed. In 2018, her directorial debut Lady Bird, which snagged 4 nominations at the Golden Globes was critically acclaimed, yet Gerwig was not nominated for directing. 
This led Natalie Portman who announced the nominees for best director in 2018 to say, "And here are the all male nominees." Gerwig would go on to be nominated at the Academy Awards for directing, so why did the Globes not see her as a contender for directing? 
Although only about 12% of female directors work on the top 100 grossing movies, when women do make movies they are successful (2019 Celluloid Ceiling Report). 
The Farewell, directed and written by Lulu Wang, and Olivia Wilde's directorial debut, Booksmart, both received better reviews (scores on Rotten Tomatoes) than the three Oscar front-runners and Golden Globe nominated: Quentin Tarantino's "Once Upon a Time … in Hollywood," Noah Baumbach's "Marriage Story" and Martin Scorsese's "The Irishman" (New York Times) So has Hollywood not caught up? It seems that award shows, particularly the Golden Globes are far behind, while other award shows are pushing forward on diversity and change. Women are finally getting more opportunities behind the camera and we need to start recognizing them for their hard work.
 The Hollywood Foreign Press which votes for the Globes, consist of journalists from all over the world have also been accused of not being reliable voting members (see Vulture article). Dr. Stacy L. Smith, a professor at the University of Southern California who has made studying gender bias in media her life's work through the Annenberg Inclusion Initiative, explained the problem.
"The Golden Globe nominations are a textbook illustration of leadership bias," Smith said.
"
"We have a year where women are critically acclaimed, where they are showing off their box office prowess and where there are more of them so you can't say the talent pool isn't there.""
— Dr. Stacy Smith, Prof. USC
We may never get the full picture on the reason for women filmmakers getting snubbed at the Golden Globes but for now we need to keep speaking out until change is made.
The Oscars went through a similar controversy 4 years ago with the "#Oscars so white" hashtag resulting from many years of all white nominees. The Academy then invited over 800 new members including 39% female and 30% non-white members (The New Yorker). But the Oscars are still behind. On January 13th, they nominated "Little Women" for best picture and Greta Gerwig for best adapted screenplay, but snubbed her for directing, just like the Globes.
Although women are making critically acclaimed movies, award shows still seem unwilling to recognize them.