RHS Seniors Say Goodbye and Share Advice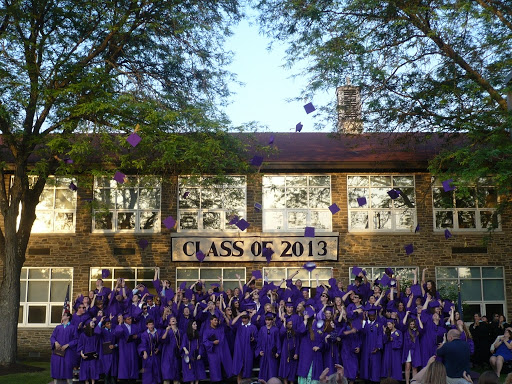 This Saturday, June 27th, Rhinebeck High School's Class of 2020 will graduate and our seniors' paths will diverge. Some will join the workforce, others will attend college or enlist in the military, and still others will pursue other unique and exciting paths.
But before seniors move on, Rhinebeck Reality partnered with the RHS Student Council to ask for their advice. Figuring out which path to choose after high school can be difficult. But this year's Class of 2020 managed to do it, despite all the unique obstacles they faced, and they learned a few lessons along the way.
To give seniors the opportunity to share these lessons, we asked distributed a survey in May. Here are the questions we asked and some of the advice that seniors gave:
How did you decide to choose a certain path for your future? 
In response to this question, many seniors explained that they chose a path that would best support their interests. Mikaela Torcello decided to study photography at the Pratt Institute in Brooklyn because art has always been her favorite class, and she "wanted [her] career to be something [she] enjoys doing." 
Lyla Andrick, who will be attending the University of Connecticut, took a similar approach to her future plans: "I've known I was interested in an equine medical careers since kindergarten and UCONN fit all the needs and wants I was looking for from my prospective college. They have an incredible equine science program and really prepare their students for graduate school." 
Other seniors, like Sophia Rich, emphasized the important role RHS teachers played in fueling their interest subjects. Sophie plans to pursue a degree in adolescent education with a concentration in English at Manhattan College. 
She explained, "The teachers in our English department completely baffle me with their kindness and love for all of their students, they have helped me so much in the last four years and I can only hope to help students as much as they have helped me."
Jillian Holen emphasized a more holistic approach to her post-graduate plans. Jillian committed to Binghamton University "because it had everything I was looking for in terms of academics, location, cost, size, student life, and opportunities on campus."
What was the hardest part about deciding what to do after high school?
Nicole Prout, who will be majoring in law and society at Russell Sage College, replied 
that, "applying to colleges in the fall not knowing where I'd go" was the most difficult part of her post-graduate planning process.
Senior Ian Cho, who plans to study business management at Furman University, found that deciding which college to attend was the most challenging. Mikaela agreed, elaborating that she "had to make a March madness bracket to make [her] decision making process a little easier." 
For Lyla Andrick, money was a huge factor in this decision making process. She explained, "I figured if I was going to spend a bulk of money on my education, it would be on graduate school rather than undergraduate so I put a lot of consideration into the cost of what college I would be attending."
Teilor Dunne, who plans to join the Army as a mechanic, faced a different challenge. He found that Armed Services Vocational Aptitude Battery test, an exam administered by the U.S. Military to determine qualification for enlistment, was the most difficult step in his post-graduate planning process.
What advice do you have for underclassmen about deciding what to do after high school?
Seniors Bethany Hutchings and Jillian Holen both urge underclassmen to simply do what feels right as they navigate the complexities of post-graduate planning. 
Bethany, a rising freshman at Washington University in St. Louis, said that she "didn't know where I wanted to go [to college] until [she] stepped on campus and it felt like home." 
Jillian explained, "I applied to 18 schools and ended up deciding very easily to attend the first school I applied to. But I don't regret applying to all of those schools because it felt right at the time, and it ultimately made me confident in my decision after having many different offers from different schools." 
Serena Albahary, a rising freshman at Muhlenberg College, and Reyna Martinez, a rising freshman at Bard College, both encourage underclassmen to do something they enjoy.
Cidney Cassano, who plans to attend Skidmore College, has similar advice: "Do what makes you happy. College isn't the only option, don't let outside pressures influence you." 
Deciding which path to take after high school can be stressful. But our seniors agree that if you pursue the things that make you happy and believe in yourself, you're headed in the right direction. 
Pursue your passions, don't worry too much about pleasing everyone, and – in the wise words of Sophia Rich – "just change the subject when relatives ask you what you want to be when you're older, it'll save you from a lot of uncomfortable conversations."