Adopt a Pet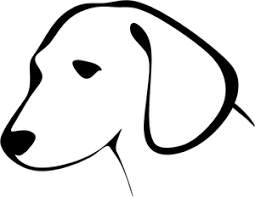 Did you know that approximately 6.5 million companion animals enter shelters in the United States each year?
Dogs make up 3.3 million, and cats constitute 3.2 million of this staggering statistic. Each year approximately 1.5 million shelter animals are euthanized.
The good news is that this is a decrease from 2.6 million from 2011, due to increases in adoptions, as well as technology and social media assisting in returns to owners.
According to the ASPCA, 3.2 million animals are adopted from shelters each year.
The decision to adopt an older animal can take on lifesaving importance because these animals are usually the last to be adopted. Senior dogs, for example, have a 25% adoption rate, compared to the 60% adoption rate of younger dogs.
In addition to saving a life, adopting older dogs has its benefits. Most older dogs have grown out of undesirable and destructive behaviors.
In addition, older dogs usually have some basic training and know some commands such as "sit" and "down."
Senior dogs are more likely to settle in faster and easier. With older dogs you get what you see; puppies' personalities change as they mature.
Furthermore, many rescues will cover lifetime vet costs in return for the choice to adopt a senior animal. Finally, there are financial considerations when deciding to purchase a pet from a breeder as opposed to adoption. For example, the average cost of a breeder puppy in the United States is $1,300. T
he cost of adoption is much cheaper: between $50 and $500. If the puppy is transported via airline, the average cost for a medium sized dog, flying in cargo is, $500 to $1000.
Most adoptions are local. Adoption is far and away more economical. The animals are given a second chance at a forever home, and a senior dog can be a positive addition to your home.