It's About Time! RHS Looks to Improve Daily Schedule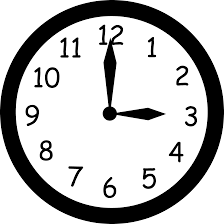 Mask lowered, jaw clenched, an RHS student hastily chows down her lunch in the hallway as she peers into her English class, not wanting to miss instructional time.
As the new school year settles in, students are coming to terms with their scheduling issues.
This year, one of the Board of Education goals is to review how time is used in the school day and to work towards making improvements.
The Board is gathering feedback from students and teachers to make a recommendation about a change in scheduling by the end of the 2021-2022 school year.
RHS faculty began conversations regarding a scheduling change last spring.
Recently, RHS Principal Davenport set up a virtual visit with East Ramapo's scheduling master to learn more about alternative scheduling models.
"High school faculty has started that review. BMS faculty will be included in any decisions made as well." Davenport said.
As most students who experienced scheduling issues are aware, certain classes are only held during one period. Students are forced to choose between classes they really want to take, and classes they feel are required for college.
"So if you take French for example it is only offered one period, so anything else that is offered then you cannot take." said Mr Cousins, our superintendent.
In addition, many students do not have a daily lunch period this year causing them to eat in between classes or not at all. Other students have the College and Careers class listed as an independent study because of lack of space in their schedules.
To address the concern about student social-emotional wellness, one solution would be a change in the footprint of the school day for RHS. A change in the schedule model would increase the opportunity for students to choose electives.
RCSD Superintendent Albert Cousins spoke about potential schedule footprint changes that could resolve this issue in an interview with Rhinebeck Reality.
He spoke about a potential scheduling model for the upcoming years that would include a community lunch.
A community lunch would give every student a break in the middle of the day to eat lunch, meet with clubs, or go to teachers for extra help.
Since everyone in the school would have lunch at the same time, groups of students would be allowed to eat in classrooms.
Cousins has a growing concern that students are taking classes due to schedule constrictions rather than taking the classes they truly desire. A schedule that would go along with the community lunch would be a "drop schedule" which creates six 50-minute periods a day, according to Mr. Cousins.
In this alternative model, students could have more opportunities to take art, music, and other electives, and students would have a slightly longer time in each class to further comprehend a topic.
Guidance counselor Robert Heywood echoed some of Cousin's concerns about how a small school only offers a select number of courses in a given period, and it can be challenging to give a student everything they want.
"It's like trying to get two cars into one parking space," Heywood said.
Both Mr. Heywood and Mr. Palazzolo shared that although there are probably advantages to a schedule footprint change, they try to use our current schedule optimally to maximize its potential regarding classes.
Palazzolo stressed student responsibility to schedule meetings with guidance counselors to determine interests and find a great course selection.
So who makes the ultimate decision if the school tries out a new schedule model or stays the course? Mr. Cousins was adamant that this would be a teacher, student, and community decision. "Student voice would be part of that, definitely the whole community… student council would be consulted," he said when asked what student input would be in this process.
"It wouldn't necessarily be a decision loved by all, but it would be understood by all," Cousins said.
You, as a student, have the influence and the power to voice your concerns, ideas, and comments about what the school schedule should be and how we use the time that we are in the building.
Do you like the current system? Do you like a proposed change or an alternative schedule? Speak up and leave a comment with your thoughts.