Track Team Post-Season Begins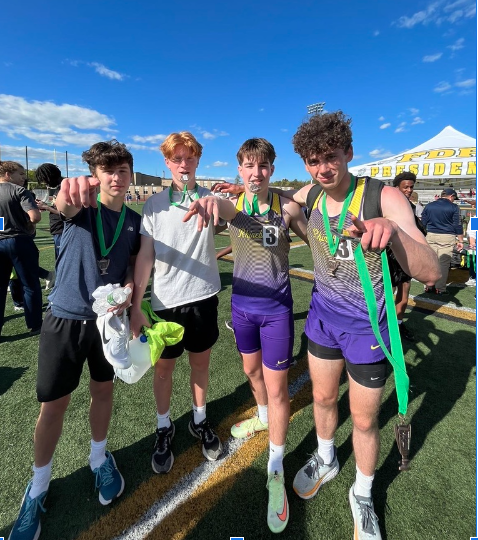 Rhinebeck track post season is starting up this week with the Shen invitational meet in Albany, New York. There will be many events that Rhinebeck students will be competing in, but these are just a few to look forward to. 
Going into the postseason, there will be a girls 4 by 8 relay team with June Nathan, Anna Savolainen, Olivia Pulver, and  Delilah Tumolo, with Fiona Murray as an alternate.
There will also be a boys 4 by 4 relay team with Aidan Prezzano, Jason Gisby-Hanks, Parker Ruger, and Charlie Kozma, with Felix Adams as an alternate. Both teams are looking strong this year. 
In field events, Lola Cahill will be competing in long and triple jumps, and Reagan Aierstock will be sailing over the high jump bar. 
The Rhinebeck track team encourages visitors at their meets, so stop by if you have the chance! Go Hawks!