Don't Pout! Just Come Pet Scout.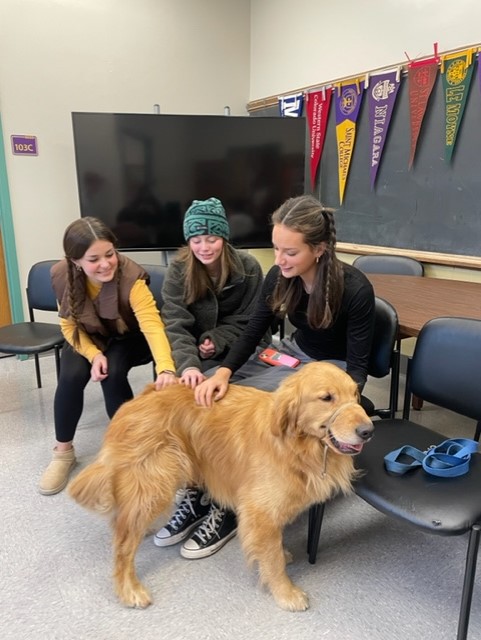 RHS students with a pass from study hall or lunch will now be able to visit with two golden retriever therapy dogs Tuesday and Thursday in the guidance suite.
Calling it a group effort, Katherine Mustello of the RHS BLPT (Building Level Planning Team) said the team has been working on getting therapy dogs in the building for many years.
"After only the first two days the response was overwhelmingly positive," said Mustello.
Research shows that therapy dogs are especially beneficial to those suffering from mental health issues.
A sweet face acts not only as a furry friend for everyone, but also as a stress reliever.
It has been proven that out of all types of therapy animals, dogs tend to be the most effective kind.
Stop by soon to get some puppy love!
Leave a Comment