PRIME ENERGY, An Underground BMS Economy
The Most Useless Reason to Give Away Your Money
On the 4th of January, 2022, Logan Paul and KSI , professional boxers and American influencers, made Prime, a somewhat unfamiliar drink marketed as an energy drink. 
For a while, it was just considered another energy drink, but later in September, schools began banning Prime.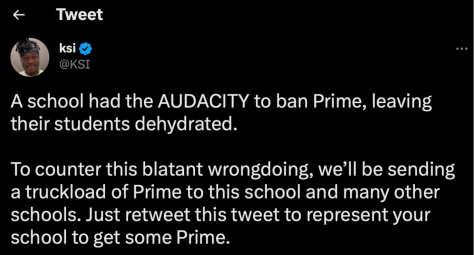 KSI of course responded in an "offended" manner.
What does this have to do with BMS you ask? 
Well, quite recently Prime has become popular and is now bought and sold by students at BMS. . 
This new underground economy is most visible among seventh grade students. In fact it is common for prime to sell for $15 a bottle, even though a single bottle is originally sold for $1.50. 
And the people investing in this market by buying the packages of prime  to sell should know that when this business dies they will end up losing up to $20. 
You of course might be thinking that as long as you get your foot in the door before the business dies then you might make a few bucks. 
But the truth is that prime is nothing but coconut water and electrolytes and an occasional flavoring. And keep in mind that you're recommended to be 18 years old to drink Prime.  Other than ingredients and the age limits, the caffeine makes it just as unhealthy as drinks like Monster Energy and Mountain Dew. Prime has 200mg of caffeine, while a cup of coffee has only 95mg. Almost double the amount of caffeine in prime!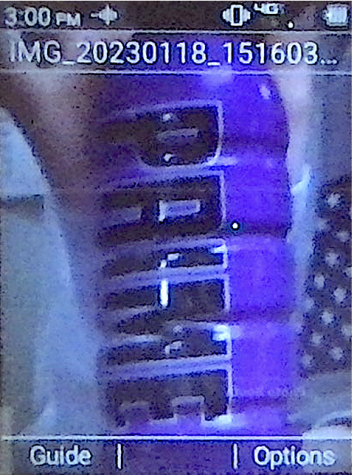 It's much better to buy coconut water with espresso for a REASONABLE PRICE! In total the Prime business is going to end any day now, and the real question is who is going to have the last laugh, and who is going to be high on sugar.