"ParaNorman" (2012) Review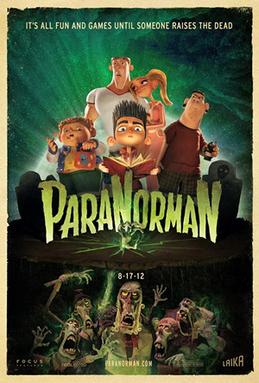 ParaNorman is a 2012 stop-motion comedy-thriller about an 11-year-old protagonist named Norman who can see and speak with ghosts. In order to protect the town from a witch's curse, he decides he has to perform a ritual as suggested by his uncle. When his plans get interrupted by a bully, a deathly storm summons the dead. Norman, his sister, his bully, his friend, and his friend's older brother are committed to performing the ritual to save the town and themselves from the oncoming threat.
I loved this movie, it was beautifully made by the makers of Coraline and had a funny storyline while still maintaining its edge of eeriness. It's a must-watch for the spooky season!
10/10
Leave a Comment