Student Art Showcase
Attention All Artists. 
Rhinebeck Reality is looking for talented artists to get their art out there. All you have to do is submit your art onto Artsonia with a title and an artist statement.
The Rhinebeck Reality is going to be supporting student arts by sharing this onto the Rhinebeck Reality webpage. This is a great opportunity to not only get your art out there but also possible to put onto college resumes. 
Orpheus' Grief by Hannah Blass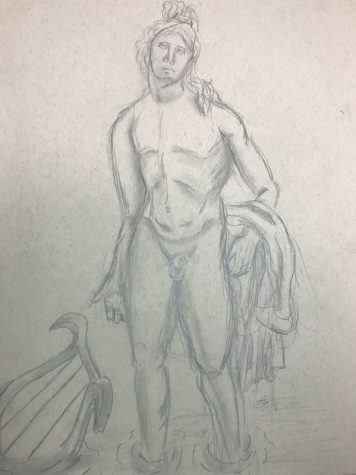 Pencil drawing
Hannah was inspired by a statue of Orpheus. She wanted to convey the tragic dimension of the Orpheus myth.
She chose the emotional climax of the story, seconds before he realizes what's about to happen. His lyre is in the water and he's about to drop his clothes. It's this moment that he knows he won't see Eurydice again. She says, "If there was a message, I guess it would be that all parts of the emotional process are equal." 
One More Time by Johanna Doyle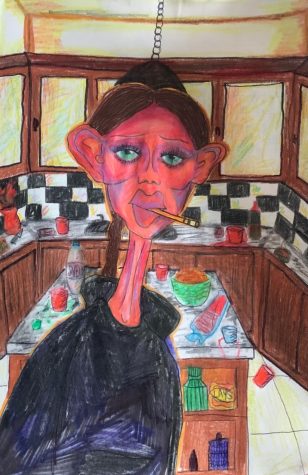 Colored pencil
This drawing is based on when you feel like you lose yourself in a crowd. The artist saw someone smoking a cigarette in a crowd.
This captures that mood of when you can feel alone with other people.  Johanna describes the work as a way "to capture individual identity".
She mentions that tension between "losing yourself in a crowd and finding something to tie you down."
Gemini by Autumn Cupano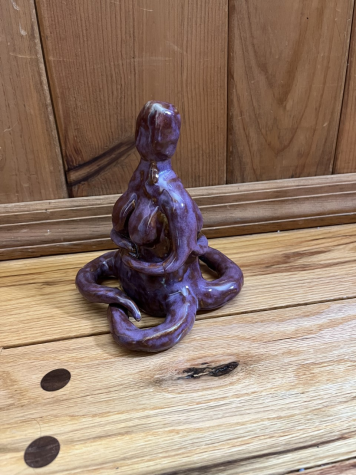 Ceramic
Autumn's work was inspired by ceramic artist Renee So. This work shows two separate bodies and one mind.
Each side is identical, but you can see the sides are also connected at the shoulder and share that part of the arm. Autumn says, "This sculpture was meant to be a visual representation of the gemini zodiac sign based on greek mythology. Gemini comes from two twin children who were united." 
So is an artist known for large-scale knitted portraits that combine the idea of ancient tapestries with modern-day cartoons. Her ceramics feature the unlikely combination of European sculpture and German beer mugs. Both her knit portraits and her ceramic sculptures bring fictional characters to life. Check out Autumn's inspiration here: