"Daddy's Home" (2015) Review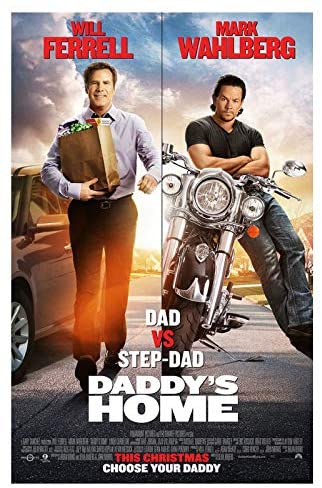 Do you like cheesy holiday movies? Well, then the epic 2015 Christmas movie Daddy's Home by Sean Anders is the right movie for you. This movie is an all out war between a dad and step-dad over the holidays. As Brad Whitaker (Will Ferrell) is just settling into his new home with his new wife and stepchildren Christmas rolls around. Dusty (Mark Wahlberg), the children's rebellious dad decides to come into town. This movie is about two dads trying to one-up each other in the funniest ways possible.
I would recommend this movie to anyone that doesn't like to be bored. Daddy's Home 9/10.
Leave a Comment