"The Goonies" (1985) Film Review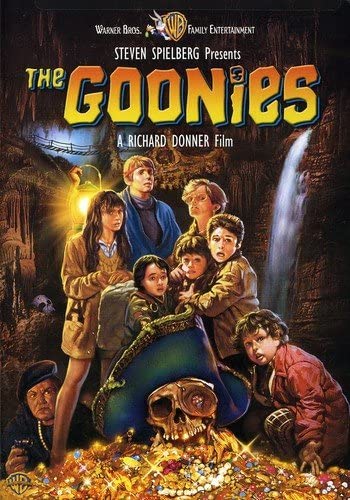 The 1985 film The Goonies is a beloved classic that still holds up. While exploring the attic of a house about to go into foreclosure, a group of teenagers stumble upon a torn and tarnished treasure map. The map leads them on a grand, dangerous adventure with the typical 80s vibe. From the soundtrack including artists like Cyndi Lauper and REO Speedwagon, to the classic goofy acting expected from young Sean Astin, Corey Feldman, and Josh Brolin, the audience really feels like they're a part of the young friend group. The cast and writing makes for a witty, thrilling treasure hunt.
Because of the heartwarming feeling of the film, along with the fact that its story and intrigue still holds up over 30 years later, I give this film a 9 golden coins out of 10.
Leave a Comment