"The Devil Wears Prada" (2006) Film Review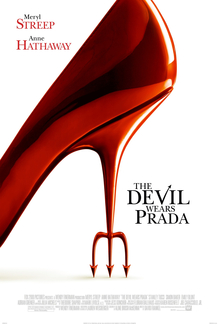 The Devil Wears Prada (2006) is a young adult coming-of-age movie from the early 2000's. Anne Hathaway stars as Andrea "Andy" Sachs, a young graduate with a passion for journalism, who manages to land an assistant job at runway magazine. But working for the editor-in-chief, Miranda Priestly, wasn't what Andy thought it would be. Being thrust into the rigid world of fashion, Andy has to go through a transformation of her own in order to survive. If she manages to do it for one year, she would be able to pursue her dreams of journalism and get a job wherever she wants. 
It's a great movie that has many hidden elements that make it even greater. It's also a good watch for anyone who enjoys reading vogue or has interest in the realities of the world in fashion. I would give it a 10/10 for its overall plot and fashion.
Leave a Comment