Sheck it out! Join Science Club Today
Every Monday, the Science Club meets from 2:45 to 3:15 in Mr. Stevenson's room to perform experiments in various disciplines of science.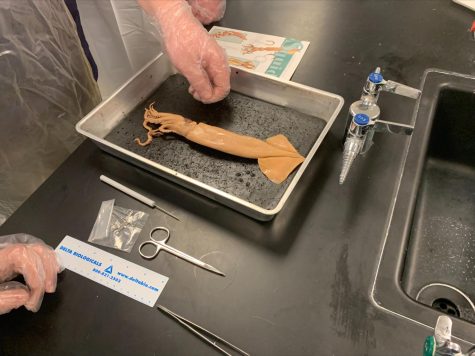 These images are from our recent squid dissection.
We plan to do many more exciting activities throughout the year, so come join the fun.
All RHS students are welcome!